XR4Europe is the result of the XR4ALL project supported by the European Commission's H2020 programme which ran from December 2018 to August 2021.
This new pan-European association was created by members of the XR4ALL consortium together with European territorial clusters in order to continue and amplify the actions of XR4ALL. It benefits from the recognition of the European institutions and constitutes the adequate legal framework to defend the interests of the XR community towards these institutions, but also to bring to its members all the services that will support them in their development.
XR4EUROPE is a Pan-European association that federates all XR professionals, organisations and initiatives to support the development, promote and represent XR innovation, industry and creativity made in Europe.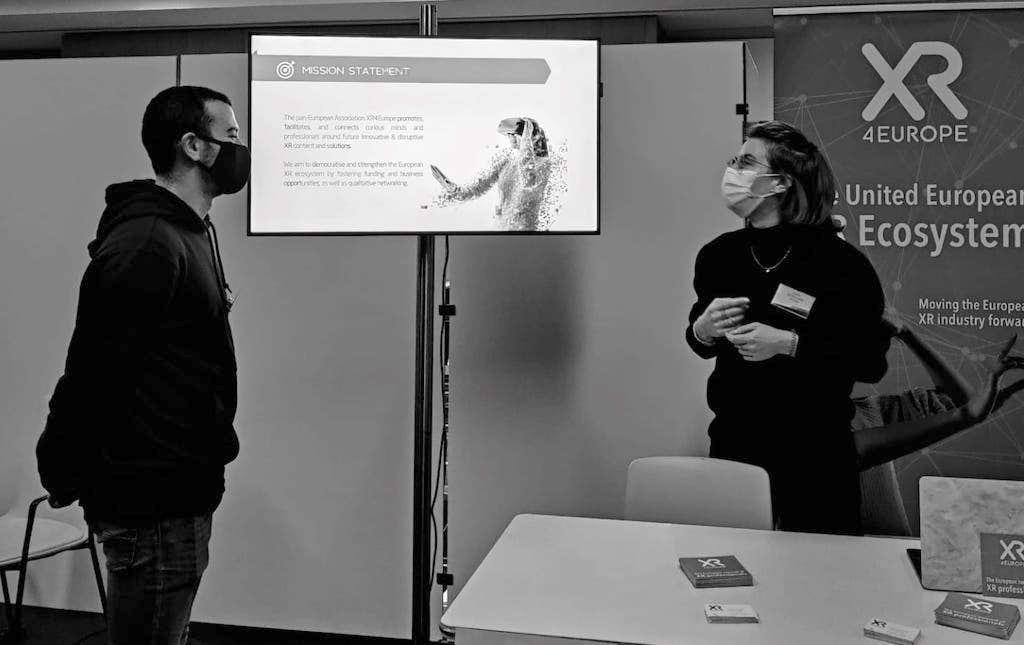 Working groups on new XR Tech & Applications
Webinars, workshops & annual events
Venture Forum for European XR start-ups
Networking and consortium building
If you are active in XR (tech or content),
we invite you to join the growing XR4Europe community
and to participate in its XR tech activities.