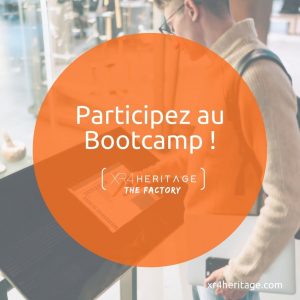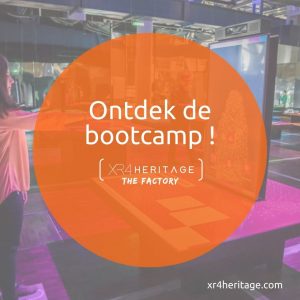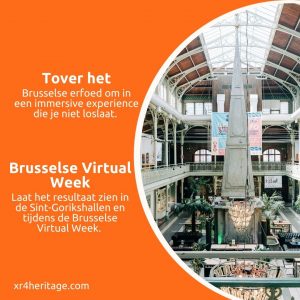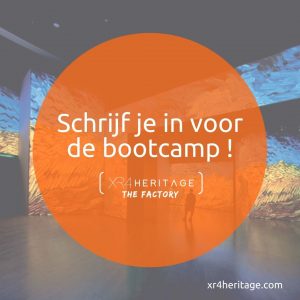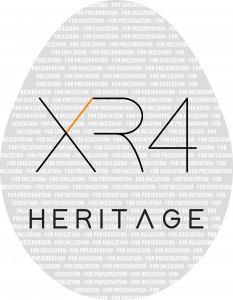 XR4HERITAGE THE FACTORY: XR PARTNERSHIP CALL 
XR4HERITAGE invites you to join as a Partner the THE FACTORY 2021: A unique project bringing together the leading players in the cultural sector in the Brussels-Capital Region to co-create an immersive exhibition to promote local heritage. This exhibition is conceived as an experimentation lab to develop and strengthen public-private partnerships around emerging technologies in the cultural sector.
Who is it for?
You are a developer of Augmented Reality solutions and you wish to promote them to the general public and/or cultural decision-makers
You are a manufacturer/representative of innovative projection equipment/immersive museum devices and/or innovative cultural mediation tools and you are looking for a showroom to market them.
You are a designer of an XR cultural experience prototype and you are looking to carry out tests/impact studies with general public samples
XR4heritage THE FACTORY XR partners will get:
A 2-month 360° visibility campaign including the provision of a promotional package in an emblematic cultural venue in the capital: Les Halles Saint Géry.
A dedicated space in the exhibition area THE FACTORY during the Brussels Virtual Week by Stereopsia EUROPE (8-11 Dec)
A B2B consulting and networking service during Stereopsia EUROPE.
If you need more information or apply, send your product/solution catalogue and a description of your needs/expectations to contact@xr4heritage.com with the subject: "THE FACTORY XR Partnership".
HALLES SAINT GÉRY , Bruxelles, Bruxelles 1000