Embrace 2021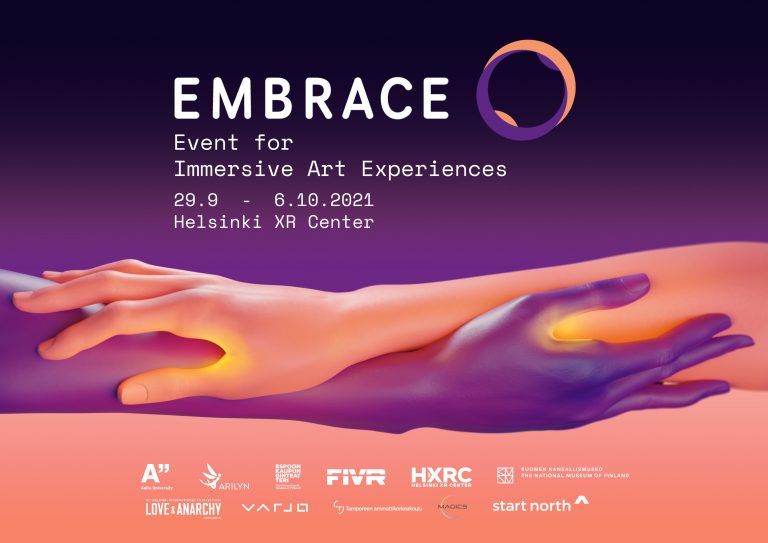 Embrace – Event For Immersive Art Experiences will be premiering in two months, and we want you to be the first to stay updated! We would be grateful if you would share this email with those who are keen on following the development of VR and AR mediums.
To recap, Embrace is a new event premiering at Helsinki XR Center at the end of September. Embrace 2021 has two sides: Embrace Forum and Embrace Impact.
EMBRACE FORUM 29.9. brings XR professionals, creatives and researchers together for presentations and in-depth discussions around immersive art experiences. Forum also showcases pioneering Virtual Reality (VR) experiences and Augmented Reality (AR) art.
EMBRACE IMPACT 30.9.-6.10. is a hack-art-on event for creating new, impactful XR experiences. Embrace Impact is a free event that fosters creativity in a relaxed atmosphere. During the event, the participants developed their artistic XR ideas in small groups. The winning team will get infrastructure and funding support to develop their concept virtually real!
If you are interested about the future of immersive arts, you can stay in a loop with following channels:

Facebook


Twitter


Instagram


Linkedin

Come and embrace art in extended realities!