Webinar on Ethics & XR Technologies
27 January 2022 at 2-3:30 pm CET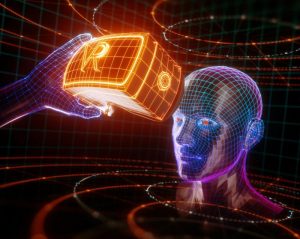 XR4EUROPE invites you to its first Webinar of 2022!
The 
Webinar "Ethics and XR Technologies"
will provide insights into the various challenges brought forward by the AR/VR technologies from an ethical perspective. This seminar will address and raise ethical issues spanning across the following:
Equity and inclusivity,
Security and safety,
Governance,
Philosophical reflections on research ethical aspects of XR,
Interoperability, and
XR research ethics within an open science context.
Introducing top-notch speakers: 
– Prof. Rigmor C. Baraas , Professor of Optometry and Vision Science (University of South-Eastern Norway – USN, Norway),
– Cristiana-Anca Voinov, Ethicist and Doctoral Research Candidate with the I-Merse Research Group (USN, Norway),
– Alina Kadlubsky, Managing Director (Open AR Cloud Europe, Germany),
– Prof. Rosemarie Bernabe, Professor of Medical Research Ethics and Administrative Coordinator of the I-merse Research Group (USN, Norway),
– Dr. Miltos Ladikas, Senior Researcher at the Institute of Technology Assessment and Systems Analysis (Karlsruhe Institute of Technology, Germany).
Book your ticket for the 27th of January at 2 – 3:30 PM (CET)! This is a member-only webinar. Should you not have received your promo code by email, double check your spam folder (for contact@xr4europe.eu).
Contact maelle@xr4europe.eu for further information.