Stereopsia EUROPE with XR4EUROPE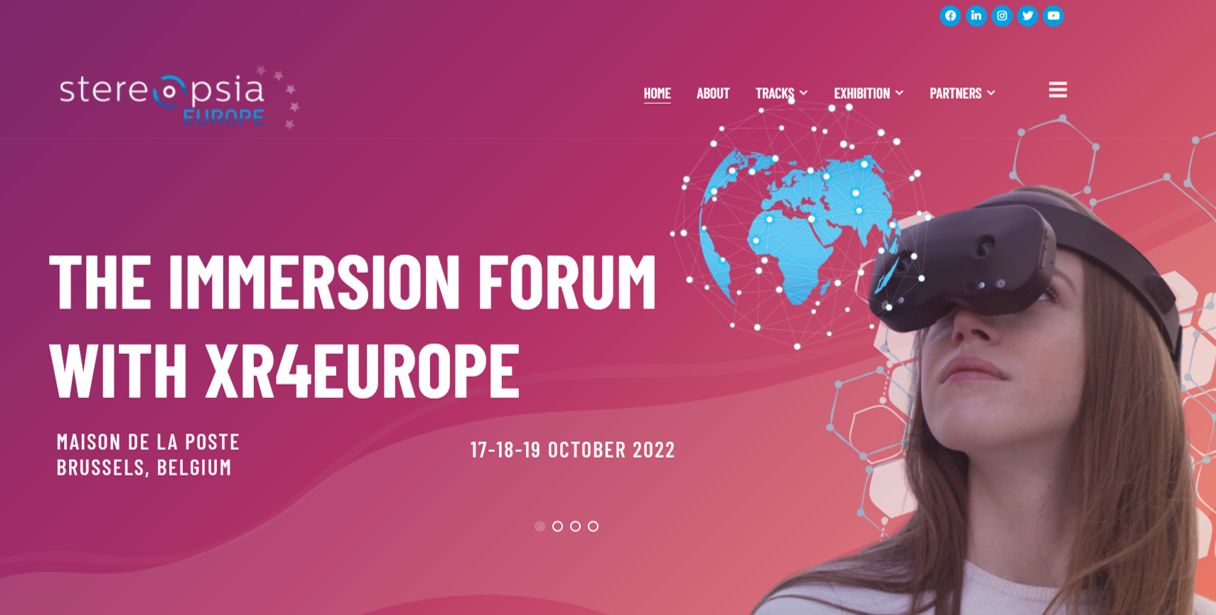 XR4EUROPE becomes Stereopsia's Annual Event !
It's official! XR4Europe is tightening its links with Stereopsia EUROPE – the Immersion Forum, to host its Annual Event! Stereopsia Europe takes pride in 13 years of experience, a yearly rendez-vous in the heart of the "political capital of Europe", Brussels.
Indeed, the President of XR4Europe, Laetitia Bochud, noted: "it appeared obvious for the pan-European association to choose Stereopsia EUROPE as the annual event of the XR community in Europe. The common vocations and the fact that the event is already based in the capital of Europe was a no-brainer".
Alain Gallez, President of Stereopsia EUROPE, and Managing Director of XR4Europe, explains: "The event will consequently develop a new conference track, supported by XR4Europe: the EUROPE TRACK. It will address issues of European governance regarding XR regulations, and ethics. Moreover, Stereopsia will host a large number of projects supported by the H2020 (2014-2021) and Horizon Europe (2022-2028) research and innovation programmes, which will allow attendees to learn about their ambitions, as well as the future initiatives of the European institutions".
This annual event will feature six conference tracks: Europe / Tech & Industry / Academic & Research / Culture & Heritage / New Narratives / Human Connection. The General Assembly of XR4Europe will also be hosted during the Immersion Forum, alongside many activities offered by Stereopsia EUROPE including XR showcases, B2B, workshops and an exhibition area.
To avoid the potential tightening of sanitary measures due to the pandemic at the beginning of winter, the organisers have chosen to move Stereopsia EUROPE forward.
Mark your calendar for those new dates >> 17 to 19 October 2022, at the Maison de la Poste (Brussels).